At our free English classes, we learn new words, practise conversation, listening and grammar. We usually run classes at Beginner, Elementary and Intermediate levels. We also read bible stories.
The classes are held in our church hall, 81 Edwardes St, Reservoir.
These classes are free, and open to everyone (including students, refugees and residents). New students are welcome.
The dates for English class in 2023 are: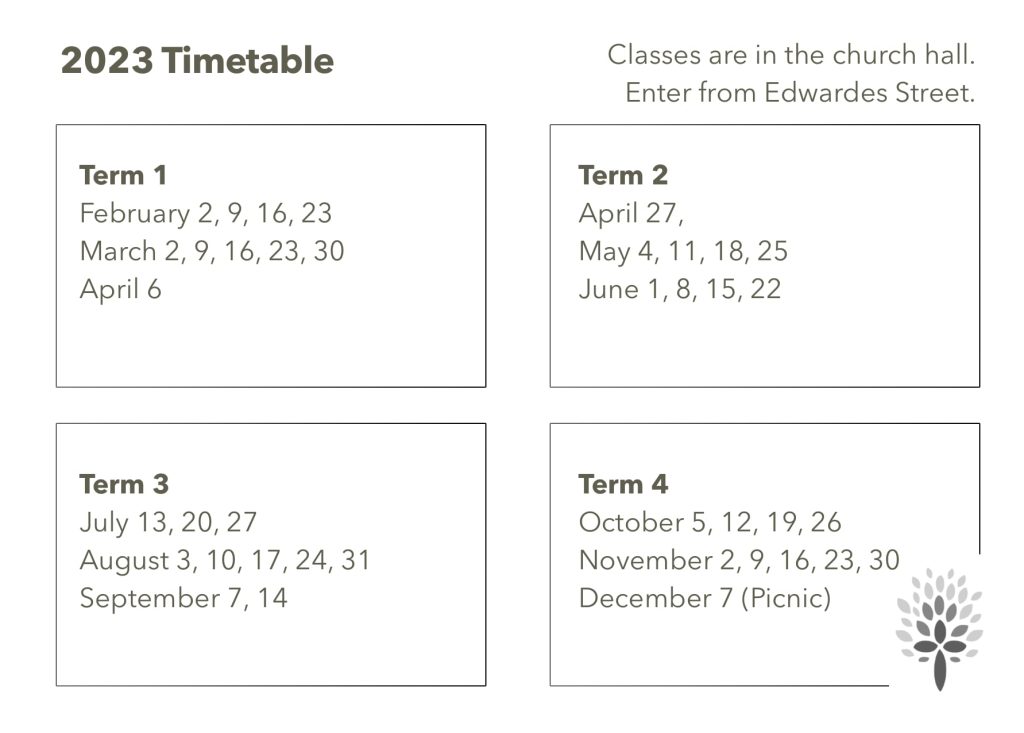 For more information, contact Lois: 0412 111 206, [email protected]